[ATTENTION] PLEASE READ: RULES AND RESPONSIBILITIES (Updated: 5-6-19)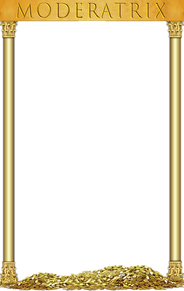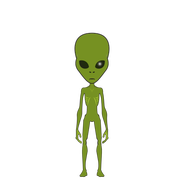 ̶H̶e̶n̶t̶a̶i̶ Anime Lover
As we've seen more and more members posting giveaways throughout the forums, we've decided to add a section just for community giveaways. We're proud to have a section devoted to all of you who love to give. In this section, you can post your giveaways for an item or game. You can decide who can enter, how they enter, and all of the other rules for your giveaway. 
RULES
The giveaway has to be yours. If it's not, post it in General. Even if you post your giveaway in another forum section, it still has to abide by all these rules.

All giveaways must end within 72 hours upon creation. Not abiding by this rule will get your thread deleted by an admin or mod.

Winners must be posted either edited into the first post or with a subsequent post.

If the prize is given through Steam, the OP and all entrants are recommended to post their Steam profiles. OPs must contact winners through PM.

Prizes must be PC or gaming related, such as games, hardware, gift-cards, or in-game items. NO CASH.

Use of external sites such as steamgifts.com to manage your community giveaway is allowed, provided the site can be verified as trustworthy. If you use a site like steamgifts, please make the giveaway invite only or specific to the Alienware Arena Steam Group .  No other steam groups or whitelists can be included in giveaways shared in this section.

Use of giveaways to achieve referrals or any personal rewards is strictly prohibited. This is about giving.

Selling of any kind is prohibited. The community giveaway forums are about members giving back to the community.

Only Alienware Arena exclusive giveaways belong in this section. If you are hosting a giveaway where anyone outside this forum can enter, post in the General Discussion.

Giveaways that are just postings of keys will automatically be locked. The assumption is someone will take it immediately.

Any posts with keys posted must include the title of the game and what service it's for (Steam, GOG, etc). If the game is for VR, that must be listed as well.

Any giveaway requiring upvotes will be deleted. You can ask for them but you cannot require them.

 You are only allowed to have 5 giveaway threads active at one time. If you want to have more than 5 giveaways at a time, they need to be combined into 1 thread.
Include any additional giveaway information, links to your other giveaways, etc, in the original post. Replies that are "reserved for winner" or additional links to your other giveaways will be removed.
 If you are using something besides steamgifts or if you are gonna have a "random" winner, then you must set a date and time for your giveaway to end. Giveaways that do not have an end date/time will be deleted.
UPDATE EDIT (5/6/19): Oyunkeyi giveaways are no longer allowed as the giveaways shared on that site can not be made exclusive for Alienware Arena forum or steam group members only. Public giveaways are not allowed. See rule #6.
TEMPLATE (WORK IN PROGRESS)
If you want a giveaway template that we approve, copy and paste the following into your Title and Content and fill-in all parts. Feel free to customize some of the parts.
TITLE: [Service] Name of Game
DESCRIPTION: Describe your giveaway.
REQUIREMENTS:
Put your rules here.

Upvotes cannot be a requirement.
END DATE: Make sure this is within 72 hours unless permitted.
STEAMGIFTS LINK: Put your Steamgifts link here if you use that to manage your giveaway.
RESPONSIBILITIES
As this is community oriented, Alienware Arena will not be able to provide any support on any of the community giveaways made in this section. For example, key codes won in these giveaways that are invalid will rest solely on the original poster. However, report any issues to us as we will try to prevent and reduce the number of issues members have with community giveaways in this section. 

FINAL WORD
Lastly, have fun. Community giveaways are from Alienware Arena members who are kind enough to give back to the community. Please treat everyone with respect and good luck to all future winners.
Edited by Admin